From 16 million hectares in 1900, the Ivorian forest cover fell to 7,850,864 hectares in 1990 and then to 3,401,146 in 2015.
Environmental, economic and social balance, human nutrition, pharmacopoeia, preservation of cultural identity, etc. the forest plays a major role in the daily life of Ivorians.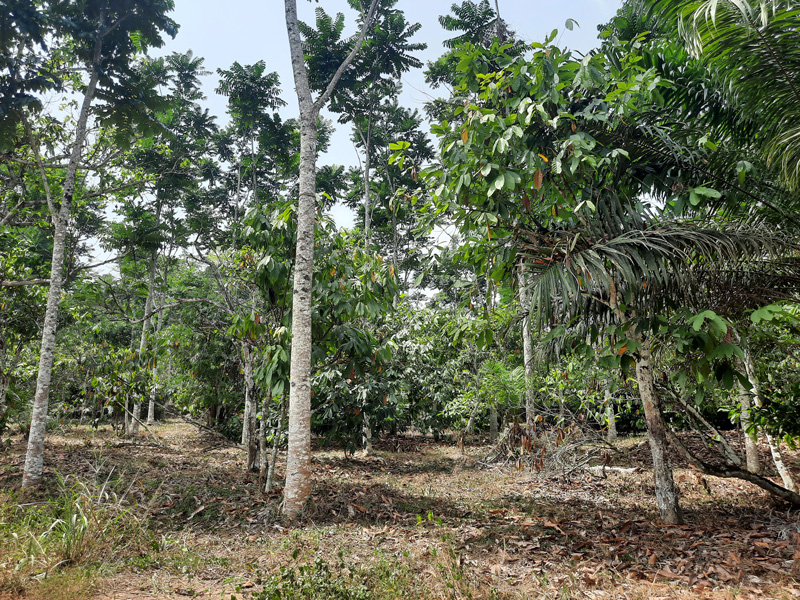 The Ivorian forest heritage includes the rural forest domain and the permanent domains (parks, reserves and classified forests).
THE PERMANENT FOREST DOMAIN OF THE STATE
The Rural Forest Domain
It covers most of the national territory. This protected area is divided into logging perimeters, south of the 8th parallel, and provides nearly 90% of the total volume of timber harvested in the country.
The Permanent Forest Domain of the State
It covers an area of 6,161,282 ha, i.e. 19% of the national territory and includes all private and public forest domains, in particular the
8 national parks, 7 nature reserves
and
234 classified forests
.
With its scientific name "Theobroma cacao", cocoa was introduced in Ivory Coast by Portuguese merchants at the end of the 19th century.
Inscrivez-vous à notre newsletter pour recevoir les dernières nouvelles sur les activités de l'ICF directement dans votre boite email.