1 day 50 million trees: Meeting with the cocoa, chocolate and wood industries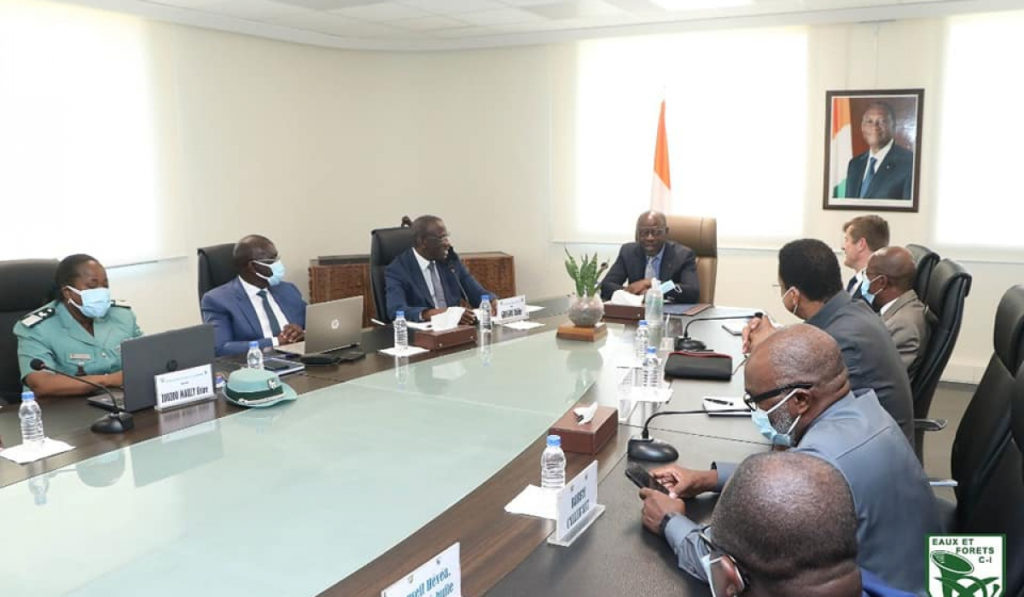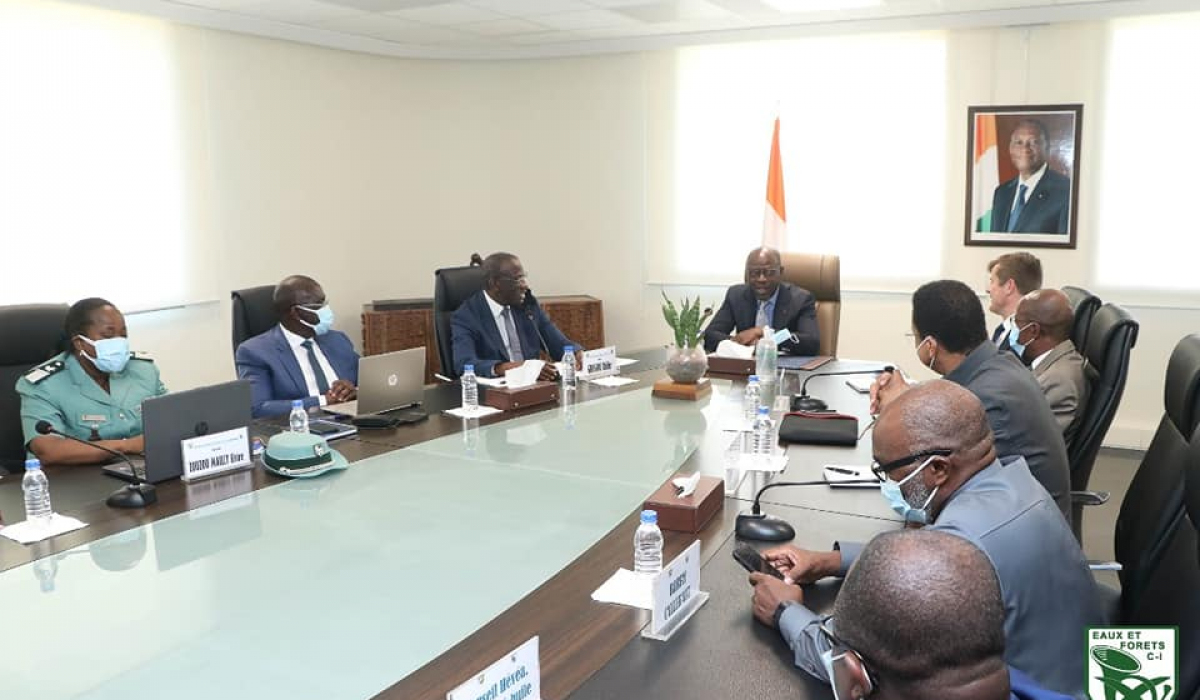 The Minister Alain-Richard Donwahi had this Wednesday, June 02, 2021, 2 meetings, respectively with the cocoa and chocolate industry, and the wood industry.
During these 2 meetings, the Minister presented his vision of the operation "1 day 50 million trees".
In his interventions, the Minister insisted on the inclusion of the planting of industrialists in the count of the operation and on their contribution for the deployment of the general public and mass media communication during the next 6 months, and the logistics for the realization of the operation.
Going from 5 million trees in 2020 to 50 million trees in 2021, the Minister urged them to do more than the previous edition.
All the industrialists present promised to commit themselves to the success of the operation. They presented in turn the point of the actions undertaken within the framework of their usual reforestation, showed their good intention and made promises to contribute to the implementation of the communication.